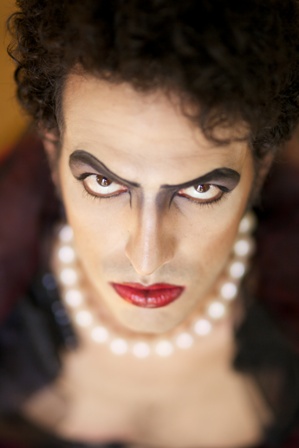 "I would like , if I may , to take you on a strange journey … "
40 years after it was first performed as a musical (and was coldly received), and 38 years after it was released as a film and became a cult hit which earned the title "The longest-running release in film history"', The Rocky Horror Show, is making is Israeli Premiere at first land in Israel atthe Yoram Loewenstein's acting school, under the directing of Shuki Wagner.
In this Sex oozes musical which is all a parody of the memorable horror movies of the 20s and 30s of the last century, will play third-year students in their last production. As the female lead (Janet) will play AgamRodberg .
Janet and Brad, a typical American couple, experiencing mysteriousand erotic experiences in a strange castle, where Dr. Frank 'N' Furter, a transvestite scientist, tries to create a perfect being for himself …



the bold occurrence, accompanied by mesmerizing rock music ,
rocks the couple and take them to other worlds .
The Frenzy around the "Rocky" came out of the film theater, and to this day
"RockyEvening " are taking place around the world ( including Israel , of course) by fans that replicate scenes from the movie with songs and costumes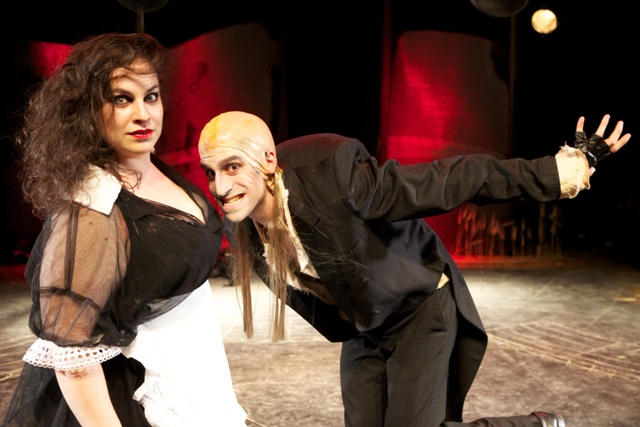 ---
---
First Show – 21.09.2013


By:
Richard O'Brien
Hebrew version:
Daniel Efrat
Director:
Shuki Wagner
Artistic Director:
ilach Segal
Musical Director:
Rami Osservaser
Choreography:
Avichai Hacham
Set:
Niv Manor
Costumes:
Maya Meidar Mora
Lighting:
Uri Morag
Vocal Training:
Doki Atzmon
Musicians:
Keyboards:YaronEigenstein
Saxophone: Jonathan Klein
Drums: Idan Friedman
Guitar: Guy Landau
Bass: AmitShtriker
Participation of third-year actors:
AgamRodberg
Avinoam Ben Nahum
Nadav Laor
Elad Atrakchi
Amit Epstein
Gal Amitai
Shefik Marziano
Tom Antopolsky
Netzer Charitt
Neta Tamshe
SagiHalperin
Chorus:
Hanan Schwartzberg
Roy Weinberg
Adam Hirsch
Michel Abu
Lior Blaose
Keinar Dar
Tal Idisis
Moriah Ben Arush
Tamari Shahar