SELA – The Performing Arts Studio Founded By Yoram Loewenstein presents :
Doors
Inspired by Jim Morrison
Collection of monologues
Jim Morrison, a military man that his wife leaves him, a frustrated actor and the world worst teacher are all joind together in a new show coming up onMay 21st.

The play, edited and directed by studio graduate, Erez Drigues (Gesher Theatre's actor) is consists of 11 short monologues some are more familiar than others, which will be perform by second and third year students and, in between monologues are weaving some great songs by the Doors including Break On Through, Alabama Song, Riders on the Storm and more. One Song - Light My Fire will be performed "Live " on stage in Hebrew translation for the first time.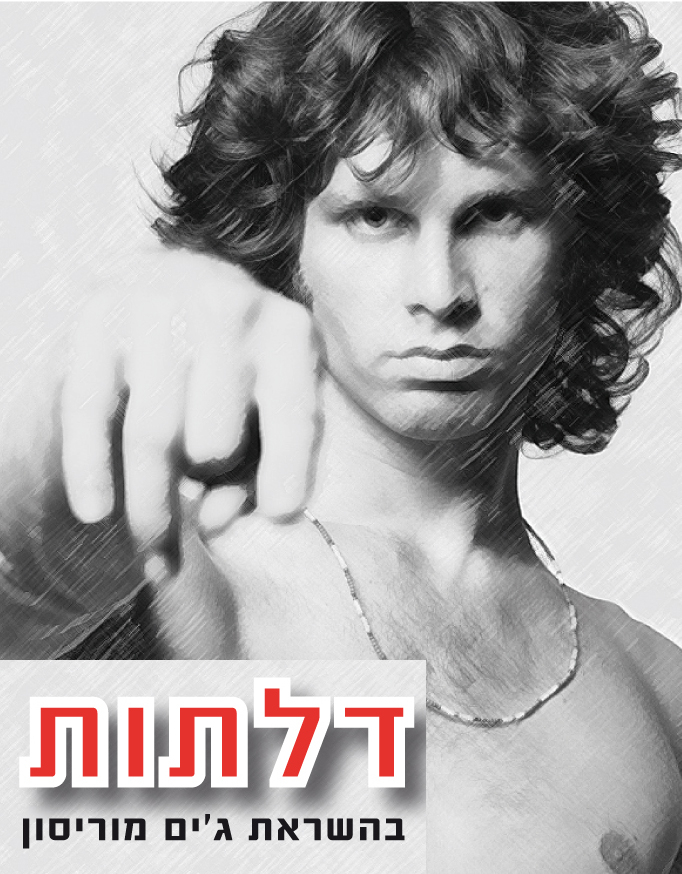 Editing and Directed by: Erez Drigues
Choreography: Roi Vainshtein
Set: Eitan Levi
Costumes: zion Ashkenazi
Music editing and vocal coaching: Yuval Yanai
Lighting design: Roee Maliach Reshef

Participating 2nd & 3rd year actors:

Ohad Twiser, Ori Mzaaki, Ori Laizerovich, Itay Roitenberg, Alex Krul,
Tomy Bermboim, Liran Korotkin, Mital Gal, Maayan Turgeman, Idan Maman, Tom Hagi