The 2nd hope festival Hatikva.

Best community theatre production exposing our communal work in Hatikva neighborhood
The Yoram Loewenstein acting school is located in the heart of Hatikva neighborhood. The uniqueness of the school is in the combination between the highest level of professional acting studies with community work in the neighborhood where the school is located.
Few such institutions exist around the world.
As part of the training to become professional actors, the acting students are committed to lead 16 drama groups with in the community such as: youth at-risk, immigrant's children in distress, children with special needs and emotional problems, blinds and partly blinds, elderly and more.
The Black Princess

Writer and director: Roey Rehshef Maliach (studio graduate 2005 and studio teacher)
Participating: Hatikva youth – representative group

With cooperation of Beit Danny - local youth cultural center and Menash (youth neighborhood board)
The show tells the story of Tal, a girl that shut herself in her room, following a hard fight with her mother. In her dream, a black princess decides to disappear all the mothers from the world. Tal tries to find the black princess and save her mother. In the weird journey, Tal finds out a troubling truth.
Fantasy theatre about the love-hate relationship between mothers and daughters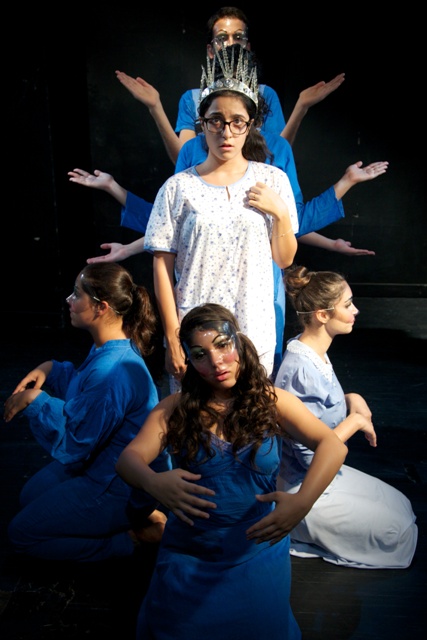 Writer and director: Roey Rehshef Maliach
Participating: Hatikva youth – representative group

Writer and director: Roey Rehshef Maliach

Participating: Hatikva youth – representative group