The 3rd hope festival Hatikva

Best community theatre production exposing our communal work in Hatikva neighborhood.
The Yoram Loewenstein acting school is located in the heart of Hatikva neighborhood. The uniqueness of the school is in the combination between the highest level of professional acting studies with community work in the neighborhood where the school is located.
Few such institutions exist around the world.
As part of the training to become professional actors, the acting students are committed to lead 16 drama groups with in the community such as :children and youth at-risk, immigrant's children in distress, children and youth with special needs and emotional problems elderly and more.


Short memory of fish balls - original play

"Our father has a business for fixing dead bodies.
Every dead person arrives to our factory and there we shape him as he would want to look in the next world"
Willie knows everything about her future. So when her grandmother dies soddenly she is going on a journey to bring her back from the next world.
A fantasy about the next world, our world and what in between. It's a story about love without boundaries.
Show duration 40 minutes

Interview with Iael Buton - from min 44 >>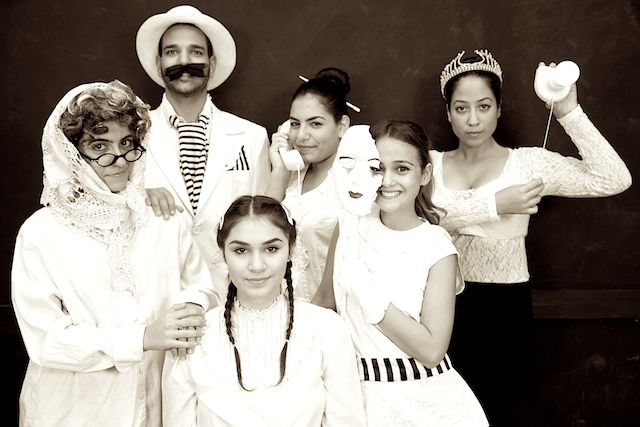 Writing, Guiding and directing: Yael Buton and Aviv Carmi (second year students)
Costume and props:Maya Meidar Moran
Choreographer: Amit Zamir
Music: Shiri Ben Cohen ( Second year student)
Writing and Participating:
Hatikva girls group:
Raya Ischakov
Eden Bar
Evyatar tzadok Garame
Lital Levi
Ortal Barzilay
Ofek Mondany