'Cash on Delivery' is a play that tells the story or Eric, a man who has just lost his job, but doesn't dare tell his wife. In order to avoid the discomfort of telling the truth, he invents clever way to cheat the welfare authorities into sending him money, claiming fake benefits.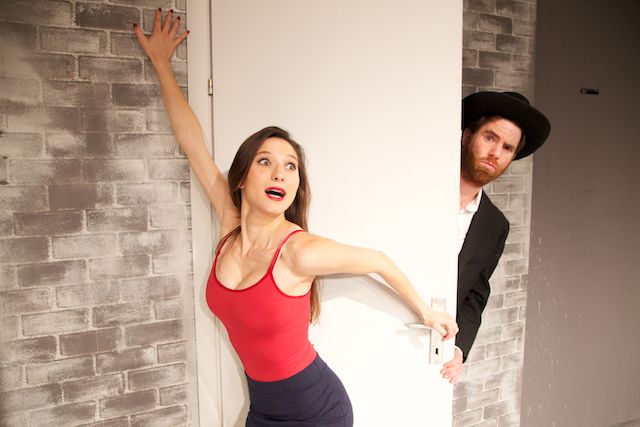 Eric's creativity at conning the Authorities is working so well, he ends up finding it hard to stop. Just when it seems, however, that he may spend many years behind lock and key, the Powers That Be come to his rescue.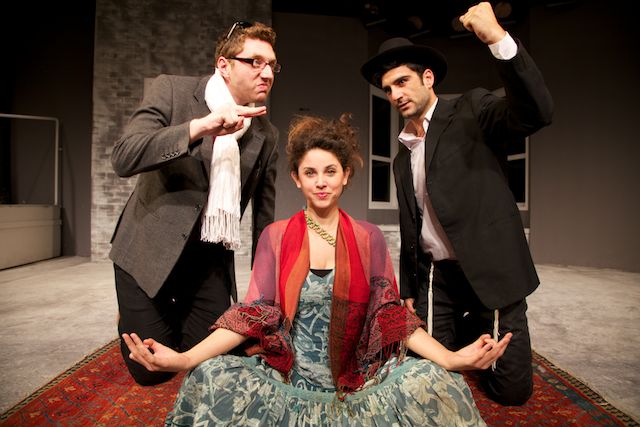 'Cash on Delivery' is a wacky British contemporary farce that has been adapted to our reality here in Israel. It was translated and adapted by Dana g. Peleg, and is directed by Roni Mendelson, one of the Studio's recurring directors, who has directed many of Ray and Michael Cooney's world renowned farces (It Runs in the Family, Two Into One, Tom Dick and Harry, etc.).
---
---
By:
Michael Cooney
Directed by:
Roni Mendelson
Set Design:
Avi Sechvi
Costume Design:
Erez Maayan
Music:
Boaz Shchori
Movement:
Amit Zamir
Lighting Design:
Uri Morag
Performed by the Studio's Third-Year Actors:
Gal Amitai
Ortal Ben-Shoshan
Elad Atrakchi
Dorin Kario
Itamar Shaked
Efrat Ben-Yaakov Peleg
Nadav Laor
Netzer Charitt
Imri Biton
Mor Sharon
Neta Tamshe